What's New? You ask... Meet LAG Bar
Libations And Gaming
LAG Bar
Center Street Anaheim - Livin' in a gamer's paradise
LAG Bar, short for Libations and Gaming, is a place that has quickly gained popularity among seasoned and "newbie" gamers alike! Guests can belly up to the bar to challenge each other, play a solo game or be a gaming spectator. Choose from a digital "jukebox" of 700+ popular video games or several classic 80s arcade games while relaxing with a game-inspired craft cocktail or craft beer. When hunger strikes, chow down on gamer-friendly grub.
With the rapid growth of the multibillion-dollar video gaming industry, more and more eSports and video game inspired businesses are on the rise. However, LAG is more than a bar; it's a sense of community. LAG owner, John Norton, explains that the gameplay offered at LAG is a vessel for social interactions for people looking to temporarily escape into whatever fantasy game world they desire. "LAG is designed for anyone who loves the art, creativity, and passion that comes with the world of video gaming," says Norton.
How much does it cost to play a game? Well, that's one of the best things about LAG. All games are free to play for paying customers!
Your only job is to now figure out which game you'd like to play and what food and/or beverage to pair with said game.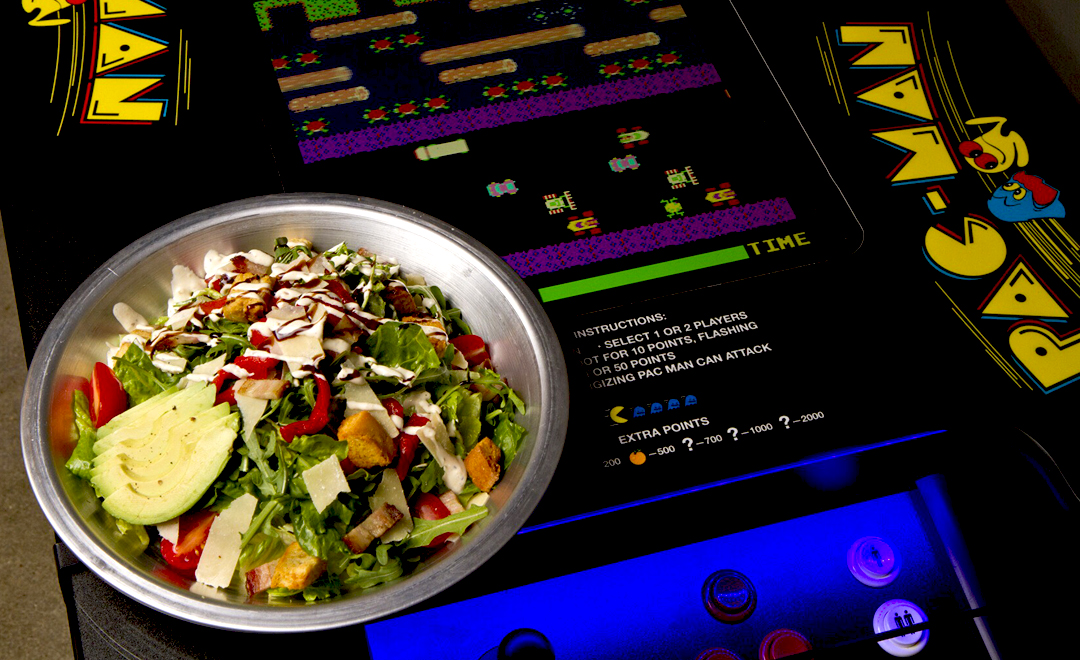 Gameplay can boost endorphins that trigger happiness. If that isn't enough, LAG has Happy Hour!
Every Tuesday through Thursday, from 3pm to 6pm, enjoy $5 craft beers and $2 off gamer grub.
Please note that information within this post is subject to change. Please check with establishment for current offerings.
LAG Bar is located at 211 W. Center Street Promenade, Anaheim, CA 92805.
Visit www.thelagbar.com for more information and hours of operation.
Follow @thelagbar on Facebook and Instagram for drool worthy updates!